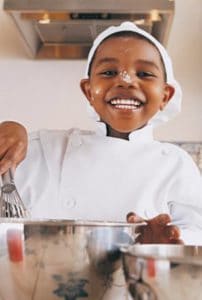 Medac, the company based in Salerno specialized in the production of ice-cream cups and containers for hot and cold food, is now leading a socially responsible project of great humanitarian value. It chooses to sustain one initiative of Alice For Children of Twins International, the Italian onlus association active in Africa since 2007, to help especially needy and outcast children. Its support is for 2.500 orphan children of Nairoibi shanty town and rural area of Rombo, at the foot of Kilimanjaro.
To give them a concrete future view, the corporation is planning to establish a structure for aspiring chefs, ice-cream makers and bakers in Kenia. It is foreseen a course of study with theory and practice to train professionals in the full respect of the best Italian artisanal tradition.
Medac'support includes a complete supply of ice-cream cups, together with a financial aid to face the operational needs of the school.
The initiative will be introduced officially during a press conference at next Sigep saloon. The saloon will host also an exhibition stand "Alice for Children" with a special guest. A small contribution to sustain the school and it is possible to taste the ice-cream offered in Medac cups.
Thanks to this project, Medac walks on the route of social commitment, next to the weakest world population. It confirms again its role as Ambassador of Italian Artisanal ice-cream culture within an international framework.